About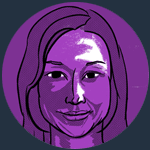 Cristina Quinn is a radio and TV journalist. She got her on-air start in Japan, hosting "Let's English!" for FM-Aizu. Stateside, she's been WGBH's Weekend Edition anchor and became the station's first midday news anchor. Cristina has done in-depth reporting on innovations in science, technology, and social issues. Her stories air locally on WGBH radio and TV's Greater Boston, and have aired nationally on NPR News, PRI's The World, and Innovation Hub. She has a journalism degree from UMass Amherst and a master's in visual and media arts from Emerson College.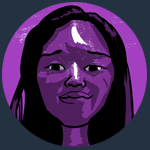 Alison Bruzek is a science writer and radio producer. Grown in the nation's heartland, she has been known to occasionally reprise her Minnesotan accent. She is currently a freelance producer for WBUR in Boston. Prior to that, she worked as a video producer for WGBH. Before she came to radio, she developed science curriculum and science center programs with The HistoryMakers, an African American video oral history collection.

PRX is shaping the future of public media content, talent and technology. PRX is a leading creator and distributor, connecting audio producers with their most engaged, supportive audiences across broadcast, web and mobile. A fierce champion of new voices, new formats, and new business models, PRX advocates for the entrepreneurial producer. PRX is an award-winning media company, reaching millions of weekly listeners worldwide. For over a dozen years, PRX has operated public radio's largest distribution marketplace, offering thousands of audio shows including This American Life, The Moth Radio Hour and Reveal. Follow us on Twitter at @prx.